Firm
Decha & Co Limited is a boutique firm that provides legal and business solutions. With us, it's professional and personal. We learn about our clients and their business. With affiliate offices throughout ASEAN.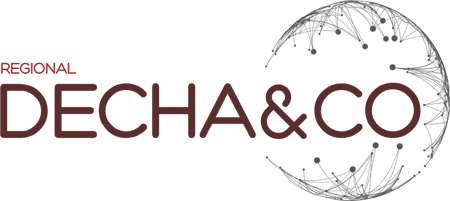 Why
We find solutions for our clients in Southeast Asia. We get to know our clients and establish ourselves as a reliable and knowledgeable advisor for legal and business solutions. We take the time to learn about our clients and their business. We are a boutique firm with local expertise and local relationships. Most of our business is through word of mouth and referrals. We handle routine work, but we believe we differentiate ourselves when deals are complex or novel. We find creative solutions that require us to navigate through areas of the law that are unclear or untested. We lead our clients through the process to find solutions.
Who
Our team of lawyers and advisors is led by Mr. Chiridacha Phungsunthorn, who has structured deals for the largest infrastructure projects across Southeast Asia. Our team consists of ten Thai lawyers, five Myanmar lawyers, six advisors and our admin and support staff. Our lawyers and advisors hold degrees from leading universities in Thailand, Myanmar, UK, and USA. Three of our Thai lawyers are dedicated to Myanmar. We have offices in Thailand and Myanmar. We also have a network of associated law firms of whom we work with in Singapore, Lao PDR, Cambodia and Indonesia.
What
We provide legal and business services (company set up, license & permits advice and filing, trademark registration, tax, translation, virtual office space) and we specialize in structuring and developing deals for major infrastructure projects. We conduct due diligence, seek approvals and draft contracts. As well, we handle dispute resolution cases. Our lawyers are qualified to appear in the Supreme Court of Thailand and the Supreme Court of Myanmar. Our main project focus areas: Project Development and Financing, Corporate and Commercial, Energy, Power, Mining, and M&A. Our clients include multinational corporations, local and regional banks, and start-up ventures.
How
We recruited experienced lawyers and advisors from international and regional law firms and hired law students who graduated from the top of their class. We find (and promote) business solutions, not just satisfy legal requirements. Our work product is quality checked. For managing client requests outside of Thailand or Myanmar, we reach out to our associate law firms across the region.